18/04/23
♠♠♠♠♠♠♠♠♠♠♠♠♠♠♠♠♠♠♠♠♠♠♠♠♠♠♠♠♠♠♠♠♠♠♠♠♠♠♠

ETISALAT MADE SURFING VERY EASY!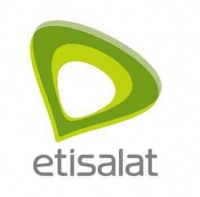 ▼▼▼▼▼▼▼▼▼▼▼▼▼▼▼▼▼▼▼▼▼▼▼▼
HURRAY!! ETISALAT HAS DONE IT AGAIN NOW U CAN BROWSE @A VERY LOW RATE AND ITS MORE LIKE FREE WITH UR NEW ETISALAT EASY CLIQ LINE... WITH JUST #200 U CAN ENJOY FREE BROWSING @ A VERY HIGH SPEED!!!
How it works!
ColorLOAD #200 ON YOUR EASY CLIQ LINE AND GET 15MB DATA PLAN AUTOMATICALLY, THIS DATA PLAN IS CALLED (ETISALAT EASYNETFIXED PLAN) AND IT LASTS FOR A WEEK...
Beware!
MAKE SURE U MAKE USE OF UR 15MB DATA B4 D WEEK RUNS OUT OR UR DATA PLAN WILL EXPIRE!!

PLS TAKE NOTE:
YOUR MONEY WILL NOT B TAKEN 4RM UR ACCOUNT... your #200 remains!


---
LATEST => Double etisalat normal 15mb to 30mb by diling this code *229*3*1# i.e, after recharging your account with #200 for normal 15mb data plan.. NOTE: the normal 15mb lasts for a week, while the 15mb gotten 4rm dat code lasts for 24hrs... Enjoy!
---
LOAD AND ENJOY!
---
♠♠♠♠♠♠♠♠♠♠♠♠♠♠♠♠♠♠♠♠♠♠♠♠♠♠♠♠♠♠♠♠♠
Ur num =>1908